---
SentinelCraft's 8th Birthday Prom, 2021
---
We humbly present to you:


SentinelCraft's 8th Birthday Prom


In full-blown MI6 agent, 007 style.

Prom will be hosted on Saturday, May 29th 2021
at 11 am ET / 3 pm GMT / 1 am AEST, which will be hosted in-game as well as in our Discord voice chat.



To stay true to our theme, we expect everyone to attend the prom in formal skin wear.



Click here for a countdown to the event.
---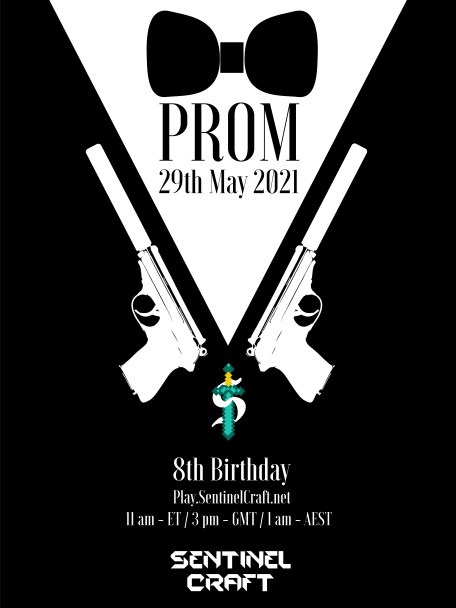 ---
It's time for minigames!
---
With this
...